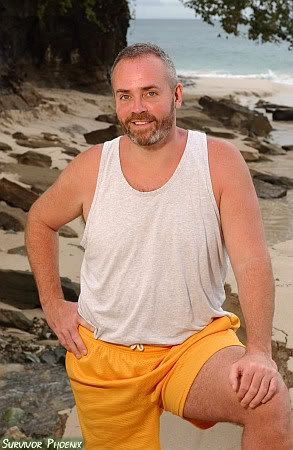 But this time, I doubt it's by choice.
Richard Hatch has just found himself back behind bars.
Hatch was previously arrested due to tax evasion. Hatch had served nearly four years in prison for tax evasion after failing to pay taxes on the $1 million prize he'd received for winning Survivor, and received additional jail time for lying on the stand during his trial. He was due to be released from house arrest on October 7.
Us Magazine reports that Survivor winner Hatch has been tossed back in jail—supposedly for sitting down for an interview with Today's Matt Lauer on Tuesday. Hatch was arrested at his sister's Newport, Rhode Island, home—where he was serving out his house arrest—and taken to the Barnstable County Sheriff's Office in Bourne, Massachusetts.
Hatch's sister, Kristen Hatch, claims to have overheard a deputy saying that he was being arrested because "he did an interview."
The truth of the matter is that Hatch's lawyers claim that these two interviews that he did were both agreed to and approved before hand.
"During the sit-down with Lauer, openly gay Hatch intimated that the judge in his case was biased against him due to his sexual orientation. He further noted that paying lawyers' fees had left him "financially devastated."
So what was it? I wonder what ended him back behind bars? Was it the fact that he was candid about his feelings regarding the bias he felt during his trial?
Whatever the case may be, authorities are purposely remaining vague.
"We just don't have the same kind of details on the federal inmates we book as we do with the regular city and county inmates," Sheriff's Office spokesman Roy Lyons said. "It's got to be that he violated some kind of condition. There's no other reason this would have happened."
Topics: General | Comments Off on Survivor Winner Back in Desolute Conditions
Comments are closed.